March was the most volatile month in the history of the stock market. 


It's likely because the range of outcomes for coronavirus and economic impacts felt so hard to predict – it's basically impossible to model, so for most of the month we didn't know whether it was going to lead to 50,000 deaths or 50,000,000. Now that the range of estimates is narrowing, things should calm down a bit.
But, just like in previous crisis periods the ULP held up in this crisis. Here's why:


Volatility:
Ideally, we always want an investment that goes up consistently over time. By measure of volatility (the daily, or monthly fluctuation of an investment) March 2020 was a rollercoaster ride of peaks and valleys. 
Typically, these are the usual average daily fluctuations of 3 different portfolios:
Treasury Bonds: 
❥ 20 basis points (or $20 on a $10,000 investment)
❥ 40 basis points on a bad day (usually every 1/10 days)
ULP:
❥ 15 BPS ($15 on $10k investment)
❥ 32 BPS on a bad day.
Stocks:
❥ 60 BPS (or $60 on a $10k investment)
❥ 128 BPS on a bad day
March 2020 Volatility: 
So what was the average volatility of these portfolios in March?
❥ Bonds: 57 BPS (triple the normal average)
❥ ULP: 79 BPS (extremely volatile)
❥ Stocks: 504 (off the chart!)
That means that on an average day if you invested $10,000 it might go down to $9,500 or up to $10,500.
That's a ride on the worlds craziest rollercoaster ride x10! 🎢

March 2020 Returns
What did these 3 portfolio metrics return in March 2020? 
❥ Bonds: +2.88% (as they usually tend to do during these environments)
❥ ULP: -1.62%
❥ Stocks: -16.11% 😲
Your return in monetary value based on a $10,000 investment in these portfolios would be:
❥ Bonds: +$10,288
❥ ULP: -$9,838
❥ Stocks: -$8,379 😲
The ULP held up in this crisis, another reason to be bullish about this strategy.
Check out the videos below to see how the ULP performed similarly during other economic crisis periods:
Thanks
Chris Kawaja
Author, How to Stash That Cash - The Ultimate Liquidity Portfolio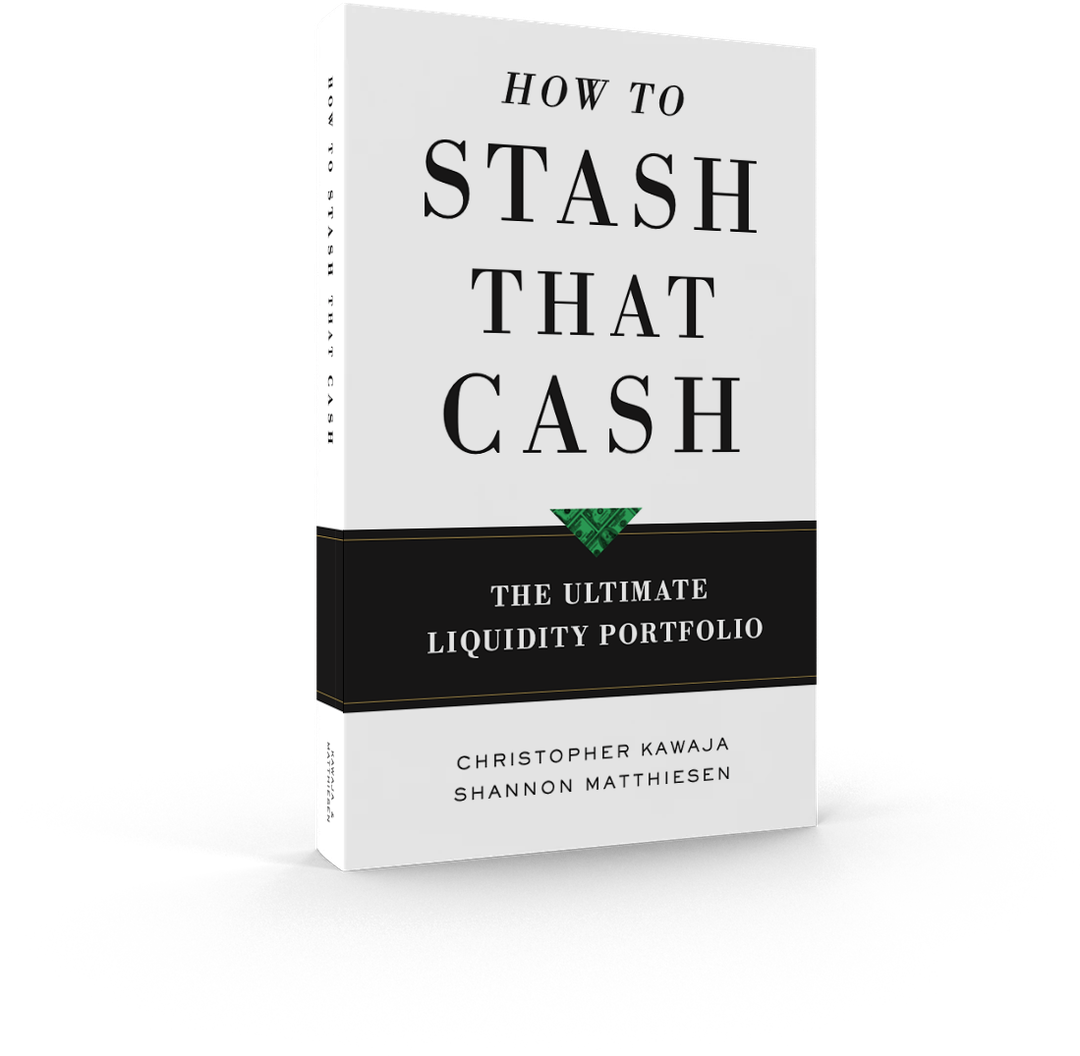 Will your emergency fund cover you when that emergency hits?

 If you have it in a savings or money market account, it probably won't. 
If you have it stashed in your mattress, it definitely won't. Learn how to stash your cash the better way. The real purpose of an emergency fund is to preserve it, not lose it. 

The Ultimate Liquidity Portfolio is a simple and conservative investment approach that has preserved purchasing power better than stocks, bonds, savings accounts, and money market accounts over a variety of holding periods. It's simple, easy to implement (you can do this yourself!), and has decades of data backing it up. 
*AVAILABLE ON PAPERBACK AND EBOOK
In my decades of investing, I've learned from some of the greatest minds in the business – I studied economics with Paul Krugman at Stanford, did investment research at Goldman Sachs, received an MBA with high distinction from the Harvard Business School, and worked with Ray Dalio at Bridgewater. 
The ULP is the best liquid strategy I've ever seen. It's simple, easy to implement, and has over 46 years of data backing it up. The tax-efficient strategy has performed in markets of all stripes – from full-blown panics to massive economic booms. If you want yield, growth, and an alternative to the meager returns banks have been paying you, this is a must read.
Happy Investing, 
Chris