FREE CHAPTER:
HOW TO STASH THAT CASH.
The Ultimate Liquidity Portfolio (ULP)
Introduction


There is a problem with financial advice.


For years, people have been told that savings and money market accounts are the perfect place to hold "emergency funds," the cash you or your family may need in face of an unexpected emergency. When in fact, these so-called cash accounts have been robbing people for years.


Do we mean that banks are literally stealing money from accounts? No. However, what they are doing is not providing enough of an interest rate on your deposited money to keep up with inflation. The result is your money usually decreases in value as it sits there in the bank, exposing you to the real risk that your savings won't cover you when the emergency hits.


Here's what most people think they are getting*:
And here's what they are actually getting:
Thankfully, there is now an easily accessible solution to this problem, a simple investment concept we call "the Ultimate Liquidity Portfolio," orULP. When compared to even the highest-yielding savings account, theULP is more likely to keep up your purchasing power whether you held your money in the account for months or years. Actually, up to 70% more likely.
In addition, if you had held your emergency funds in the ULP over the last 27 years instead of a savings account, you:
would have doubled your money's purchasing power instead of losing purchasing power


with better downside protection – you rarely lost more than 1.3% in a year (compared to 1.4% per year for high-yield savings).
Take a look at this chart:
You can and deserve to do better than high-yield savings accounts!

How is this possible? Two trends over the last 10 years have altered the investment landscape, allowing for just about anyone to set up this emergency fund portfolio.


The advent and explosion in availability of Exchange-TradedFunds (ETFs): easily accessible investment funds that allow you to mimic the performance of a broad index of stocks or bonds at a very low cost.


The continued evolution of the internet and the digital brokerage industry: resulting in massive competition for your investment dollars that has driven down trading costs close to zero.
The Ultimate Liquidity Portfolio is possible because of these beneficial financial market trends. If we'd introduced the ULP 20 years ago, it would have taken much more time, been subject to high minimum investments, and cost you much more in fees. Imagine a $50,000 minimum balance, annual costs of at least 0.25%, plus pesky commissions to a variety of people along the chain. Today you can start with just $500, and an annual holding cost of under a buck.
What is the ULP?


Let's get down to the details. What exactly is the ULP?


The ULP is a conservative investment account comprised of just two components:


88% Bonds, specifically an ETF or mutual fund that tracks an index of US Intermediate-Term Treasuries (debt issued by the US federal government that is exempt from state and local taxes)


12% Stocks, specifically an ETF or mutual fund that tracks theTotal US Stock Market index


We'll get into the details of how the portfolio produces these returns inChapter 3. First, we'll address some initial questions:



ISN'T A SAVINGS ACCOUNT THE SAFEST PLACE FOR MY EMERGENCY FUNDS? I DON'T WANT TO LOSE THIS MONEY BY INVESTING IT.


This is a common savings-first mindset, passed along from generation to generation. Anyone who has lived through a stock market crash, for example, is likely the first to warn against putting your savings at risk of loss. However, in a savings account, you are steadily losing purchasing power at a rate that offsets the meager returns that banks are willing to guarantee.
We're now living in unprecedented times: as of this writing, according to Bankrate.com, the average savings account earns a whopping 0.1%return. The average money market account earns 0.2%. Even if you didn't have to pay taxes, after 10 years of conservative inflation of 2% per year,you would have lost about $16 of purchasing power for every $100 you invested. Even in a so-called "high-yield" savings account, the return on your deposit often fails to keep up with inflation, especially after taxes.


Why does that matter? Because the real purpose of an emergency fund is to preserve your money, not lose it, and you shouldn't have to keep top-ping up your savings account with your hard-earned money just to keep up with inflation. The ULP has preserved purchasing power better than stocks, bonds, savings accounts, and money market accounts over a variety of holding periods.



ISN'T IT RISKY TO HAVE STOCKS IN AN EMERGENCY FUND PORTFOLIO?


Do stocks go down as well as up? Yes. Stocks on their own are a risky investment. However, in the case of the ULP, holding stocks along with bonds reduces your risk and increases your returns. This is called diversification—it's the one true "free lunch" in investing. Because of the inter-play between intermediate-term bonds (which typically go up as stocks go down) and the stock market, adding a 12% total stock market allocation to an intermediate-term bond portfolio has historically decreased the risk of the ULP, as measured by volatility, downside protection, preservation ability, and numerous other risk metrics. In comparison, a 100%intermediate-term bond portfolio had lower returns (about 0.5% per year),a lower win rate across all scenarios, and more downside than the ULP.



DO I NEED A FINANCIAL ADVISOR OR BROKER TO DO THIS?


We always recommend consulting with investment professionals, but this investment can be made directly. The ULP is comprised of two investment vehicles you can purchase yourself through an online brokerage. This is the beauty of online brokerages. Once you set up your account, you can access your ULP anytime and anywhere. If you need the money, you can typically get it in just a couple of days. However, if you already have a financial advisor, they can set up and manage the account for you (likely for a fee).


WHAT ABOUT TAXES? WON'T I LOSE MONEY AFTER TAXES ARE CONCERNED?


In the current tax environment, the ULP has significant tax advantages over savings accounts. Interest payments on savings accounts are fully taxable at the state and federal level. If you generate a high income and live in California, for example, that might mean a hypothetical $10,000high-yield savings account earning 2.0% ($200 interest) could trigger over $100 of taxes per year, wiping more than 1% off of your returns. It's difficult to keep up with inflation when the government is taking half of your money away from you. Your 2% is really 1%, with no chance of growth.


By contrast, earning the same 2.5% yield in the ULP, a high-income earn-ing California resident would pay about $92.50 in taxes, thanks to federal tax rules that exempt federal bonds from state taxes and have advantages for dividend income from stocks.



WHY SHOULD YOU LISTEN TO OUR GUIDANCE?


In our decades of investing, we've learned from some of the greatest minds in the business. Chris studied economics with Paul Krugman atStanford, did investment research at Goldman Sachs, received an MBA with high distinction from the Harvard Business School, and worked with Ray Dalio at Bridgewater. Shannon has been in the investing world for over 15 years, sitting in on research meetings and helping the financial advisors at Litman Gregory Asset Management educate and coach their clients through the ups and downs of investing.


The ULP is the best liquid strategy we've ever seen for US investors. It's simple, easy to implement, and has decades of data backing it up. This tax-efficient strategy isn't based on the latest trend or tech stocks and has performed in markets of all stripes – from full-blown panics to massive economic booms. If you want yield, growth, and an alternative to the meager returns banks have been paying you, you need to learn about the ULP.


In the chapters that follow, we will walk you through the complete details of why the ULP is the best place to park your emergency savings, and also answer the question of what constitutes an emergency fund and how to determine how much you should keep in it.


*NOTE: in this book, we typically look at historical performance for the last 27 years, or in a few cases, 47 years. Depending on your perspective, that may not be nearly enough! We discuss longer-term performance, measurement issues, and other related questions in Appendix C.



CHAPTER 1: The Emergency Fund

What you'll learn in this chapter:


The job of an emergency fund


Why the standard advice on the amount needed for your emergency fund is misguided


How to properly calculate your emergency fund needs
The ULP is designed to meet the specific needs of your emergency fund.Before getting into the investment details, it's crucial to take the time to understand what an emergency fund is and what it isn't.



What is it?
We like to use the term "job" as it applies to your money. After all, the concept of a job is easily understandable to just about anyone over the age of 16.


The job of your bank account is to provide for essential living expenses—things like rent, mortgage, food, etc. This is not for investment or speculation. Rather, you should rely on your bank account for immediate and regular expenses rather than subjecting those funds to investment fluctuations.


At the other end of the spectrum, the job of your retirement account is to provide for your lifestyle once you are no longer earning income from employment. Because this job is at a future and reasonably known date,you don't need to protect against short-term fluctuations – you need to maximize its value for your future retirement.*


The job of an emergency fund is to provide you with financial support during an unplanned, negative financial situation. Unlike a retirement fund or bank account, you don't know when you are going to need the money.The situations that will drive the use of your emergency fund broadly fall into two categories:


Income surprise:

Usually, losing your job

Expense surprise:

Any cost that is unexpected, urgent, and necessary


A properly structured emergency fund should assist you in dealing with these situations in a manner that's not financially (or emotionally!) disruptive and will allow you to avoid making bad financial decisions like taking on credit card debt or liquidating a retirement account. Hasty financial decisions like these can make a significant and lasting dent in your financial picture, exactly when you are feeling the least secure about it.


Once you understand the job of the emergency fund, you can begin map-ping out just how much money you need to include.
The Opportunity Fund: A related, but slightly different type of fund is an "opportunity fund." An opportunity fund is an investment account whose "job" is to be available for an unknown opportunity at an unknown date. The primary difference between this and an emergency fund is that an emergency fund relates to negative surprises; an opportunity fund relates to positive ones. For example, to buy a baseball card for your collection that suddenly becomes available at a great price. Or to invest alongside your son's new business venture. This fund can often be invested in a similar fashion to the ULP, i.e., less aggressively than a retirement account but more aggressively than a bank account. It has also been described as "cash I'm not ready to invest any other way." We believe it's better for it to be invested in the ULP than in a more volatile account or stagnant savings account.
Calculating Your Emergency Fund Amount


The old rule of thumb for an emergency fund is that it should cover six months of spending. In other words, calculate how much you or your family would need to maintain your current standard of living for six months without your salary, and that's your emergency fund need. However, the problem with this rule of thumb is that it's simply a starting point, with a lot of dependencies.


The best way to plan for an emergency fund is to take 20 minutes to talk it through with someone you trust and examine the specific nuances of your situation. Below are some prompts for your discussion, based on the key factors impacting how much your emergency fund should contain.


Loss of Income Questions

1: HOW STEADY AND DEPENDABLE IS YOUR INCOME?


Do you receive a salary, own your own company, or work off a commission? A full-time salaried job is generally viewed as the most dependable, whereas commission-based work is typically seen as the least steady.


Self-employed or entrepreneur-based income is less cut and dry (seethe example below). Say you are a programmer with your own software business and employ other consultants with similar programming skills.If work dried up, you could likely cut costs without losing your income –since the consultants do the same thing you do and would be the first togo. The key considerations for self-employed/entrepreneurial income arethe volatility of your income (regular/consistent vs. project-based), and how lean you can run your business in a down market.
How Reliable is Your Self-Employed Income? Let's look at two examples of self-employed income. Tim is and has always been a mechanic. He's one of the best in the business, well trusted by his customers for years. He owns his own shop, working on a wide variety of cars and employs a couple of guys part-time to help out on the easier jobs when things get busy. Tim's business is pretty steady. Most people go to the mechanic when they need one, and in a down market people usually keep their cars for longer; so, as cars age, it creates more work for mechanics. Tim might have an income hit to his business if, for example, another shop opened up next door.But even in this situation, Tim could probably stop employing the part-timers and do the work himself. Tim's income is steady and reliable and therefore, even though he is self-employed, his income risk is low.


Dave is also a mechanic with his own business. However, unlikeTim, he doesn't have any employees and doesn't own a shop.Instead, he specializes in Porsches and works as a contracted mechanic at the local dealership, which has been booming for the last year or so as the economy has been growing. Dave makes more per hour than Porsche's full-time mechanics since he is a consultant, but his hours are pretty unsteady.


What's the difference? Although both Dave and Tim are self-employed mechanics, Dave's income is much less reliable.In a down economy, Dave's income is significantly at risk; his job is really "overflow" for the other mechanics, and his hours could easily be cut or go to zero. Additionally, in a down economy, Porsche (and other luxury car) sales decline significantly as people get more conservative in their spending. Dave's income is highly unpredictable, and highly volatile. Dave there-fore needs a greater emergency account than Tim.
2: HOW EASILY CAN YOU REPLACE YOUR CURRENT INCOME, ONCE LOST?


As you consider this question, remember that we are in the midst of a booming job market (and have been for over nine years). This has not always been the case. So, the question is not how quickly you can replace your job if you lost it today, but rather how long it would take to replace your job in a weak job market?


Unsure how to get at this information? We suggest meeting with someone who is a veteran in your industry: Tap their historical knowledge to deter-mine how long it would have taken in the last down market for someone at your level to find a new job. If you work in a new industry, it's up to you to determine whether your industry is steady or speculative, and what that means to your job prospects in a downturn.


Here are some additional considerations for your Emergency Fund evaluation:


How portable are your skills, or put differently, how specialized is your skill set? An accountant can usually find work, as can an HR generalist. Chris's relative had a specialty in creating derivatives for collateralized obligations; he was forced to switch careers when the industry imploded and the need for his super specialized skill set evaporated. In the mechanic case above, Tim was a general mechanic who could work on all types of cars; Dave specialized in Porsches.


Do you live in a single or dual income household? If dual, how does the second income support you if one falls through?


How open are you to side hustles, e.g., can you drive for Lyft, wait tables, or consult for a friend? If so, how much would these side hustles earn you?


Do you have any untapped assets? This could range from a collection of baseball cards, to a more substantial untapped home equity line of credit. Importantly, untapped credit card debt should not be considered as an option here. Credit card debt is usually the most expensive debt you have, at a cost far exceed-ing the likely returns on even the most aggressive investments.The only reason to use a credit card in an emergency is for a temporary bridge until your next statement date while you pull the money out of your emergency fund. (Note that while digital brokerages provide near-instant access to your accounts, it still takes a few days to settle a buy or sell trade, depending on whether you've invested in an ETF or a mutual fund.)


Do you have a "Rich Uncle?" Some people are lucky and if they hit hardship, someone would loan them money to meet obligations until back on feet. We call this the Rich Uncle Support Line.If you're counting on a Rich Uncle, just make sure you're confident they'll be there when times get tough.

Once you've thought about what your income might look like and how long it will take to replace it, you can estimate the number of months of expenses you'll need to cover. It's probably somewhere between four and12 months of expenses. Write this number down now, then proceed to the next section.

Baseline expenses during revenue surprises


In the event of a job loss, you need to cover "baseline" expenses. These are the expenses you would need to cover during the period of reduced employment.


To start, you are going to need to estimate a monthly expense number.How do you do this? Just take out your bank statement, checkbook, andcredit card statements, and figure out what you have spent on average over the last three months. Online services like MINT or YNAB can do this for you too.


Now, take a look at your monthly expenses, and multiply by the number of months you calculated in the first section. 
Here are some adjustments to make this number more accurate:


Medical expenses might look very different when you lose your income. If you are an employee, your company probably covers some portion of the cost of your medical plan. When you lose your job, a program called "COBRA" allows you to keep your medical coverage for up to 18 months; however, you have to cover the full cost. This may be significantly more (even double or triple) what is currently deducted from your paycheck for med-ical. Call your HR department if you want the specifics and add this number to your monthly expense amount.



You might decide to adjust your lifestyle if you lose your job. The easiest exercise to do here is to imagine two different levels of lifestyle adjustment. The first level is the way your expenses 

might look in the first couple of months of unemployment. You might not need to make any major changes to your lifestyle, but there will be miscellaneous reallocations. For example, your bud-get for Starbucks coffee might go up (because you're network-ing), but you might stop eating out as much in the evenings and/or cancel vacations. You'll probably stop funding your retirement accounts. It's reasonably safe to assume you'll live for a few months at this "baseline" expense level.
*NOTE: After you've been unemployed for longer, you might consider more extreme actions. Ask yourself what this looks like. Would you take your kids out of extracurricular activities or private school? Move in with your parents? Stop visiting your sick relative in Boston every month? Again, your situation will be unique but it's important to understand what this more extreme cutback looks like. You might decide that it's not very different than your baseline level. Just budget accordingly.
"Surprise" Expenses


The second category of expenses are "surprise" expenses. These aren't tied to the loss of income, but to rather idiosyncratic and unexpected events.


The amount you need is related to how exposed you are to various types of surprises. Whether you should add these expenses to your other expense calculations is up to you. Reflect on whether you want to assume a worst-case scenario where you lose your job and get hit with surprise expenses too, or whether you want to fund more generally and just be aware of the types of expenses you might be exposed to.


The Big Three surprises are usually: medical (include vet here if you have animals), car, and home. Here are some considerations to discuss under each of these categories:
MEDICAL/VET

It's time to get acquainted with your pet and health care insurance! Pullout your plan details and read on.



Veterinarian: Dog, cat, bird, or turtle...if your pet has special needs or medicines that you know of in advance, those should be paid for out of your bank account. Beyond that, $500 is a good rule of thumb. Older animals tend to need the vet more, but individuals are more inclined to euthanize if a pet is very sick. Examine your situation and make your own estimates.



Medical: Typically, a health care plan has a deductible. This is the amount of money you need to spend before the health insurance plan kicks in. The deductible amount is often listed by individual, e.g., you might have a deductible of $2,000 per person, up to a maximum of $6,000 for a family.


A quick guideline here: if you are responsible for just yourself, budget enough to cover your deductible; if you are responsible for more than one person, budget for two deductibles. 

Keep in mind this is for "surprise" expenses only. If you know in advance that you have regular, monthly medical costs (e.g., for medication), that should be part of your monthly budget and covered out of your bank account.
Depending on your plan, you may be responsible for much more than just your deductible. In the event of a sickness or required surgery, you might need to budget for "co-pays." This means that even after you've paid your deductible, you might be responsible for 10%, 20%, or even more of the costs of surgeries and other medical procedures.


If you have any questions, ask your plan provider. A good question is"what's my maximum out of pocket expenses in a given year." You might not need to budget for the entire amount, but it's good to know the worst-case scenario.



CAR
Do you own or lease? What's the age of the car? Is it under warranty? Can you use public transit or another alternative if you didn't have your car?


If your car is under warranty, you can likely eliminate this item. If it's old and not under warranty, the most expensive cost is usually a transmission breakdown. If this isn't covered by insurance, then it could cost you upwards of $3,000. Figure out the amount you need and write it down under the category "Car."



HOME
Do you own or rent? If it's the latter, you can likely cut this off your list of extras to fund.


Owners should consider the age of their home and whether they have home warranty (most new buyers do for the first year or two after a purchase). If your home is under warranty, you should be okay budgeting just around $1,000. For those not under warranty, cost out the big-ticket expense items like the roof, HVAC system, water heaters, etc. Consider budgeting $3,000 toward covering these big-ticket expenses plus one percent of your home replacement cost. If it would cost $250,000 to rebuild your home, that means $3,000 + $2,500. Move the number up for older homes in worse shape and move it down if it is a newer home or you've recently done a recent significant remodel. Write down this number under the category "Home."


What is truly an emergency housing need will also depend on your circumstances. In the mild climate of the San Francisco Bay Area, air conditioning is a luxury. In Phoenix, it's essential.


In addition to the above, there are miscellaneous surprises that can come up, like legal action. If you budget amply for the above surprises, you should be in good shape.
Emotional Preparation


In addition to the math of covering expenses, it's important to realize that your emergency fund has an emotional job. It needs to feel right; because when you need it the most, budgets will matter a lot less than whether the fund has enough to help you sleep at night.
It's important that you do the analysis, have the discussions, and come up with number. Then look up in the sky and say, does that feel right? This last part is essential. If you're also working with a partner, you both should be satisfied with the end result.


Some people will just "feel better" having some of their emergency fund in cash at their home. This is totally fine, and the tradeoff is absolutely worth it. We typically keep it to about one month, or the size of your largest surprise expense—you pick.


We've seen too many people blow themselves up in a crisis situation and they don't know why. If they never think about how long they need money for, then they won't be prepared if and when it happens. Taking the time to evaluate your Emergency Fund needs will make you more secure in your decision. Then, revisit your analysis once a year.
Give this money its job.


*NOTE: For the sake of simplicity, this assumes retirement is more than a few years away. As you get closer to retirement, short-term fluctuations become more relevant and the nature of the investments will change slightly.
BUY MY BOOK:
'How to Stash That Cash -The Ultimate Liquidity Portfolio'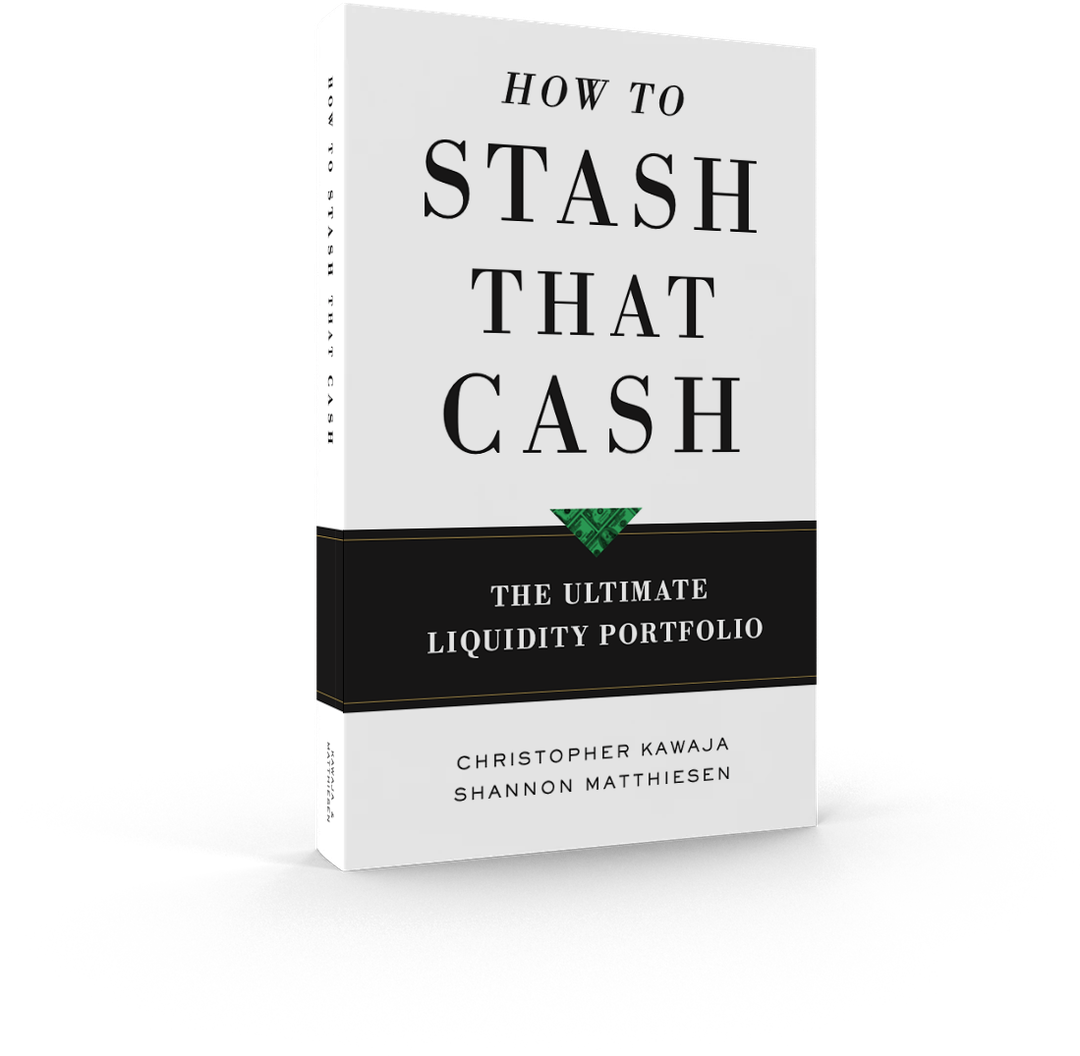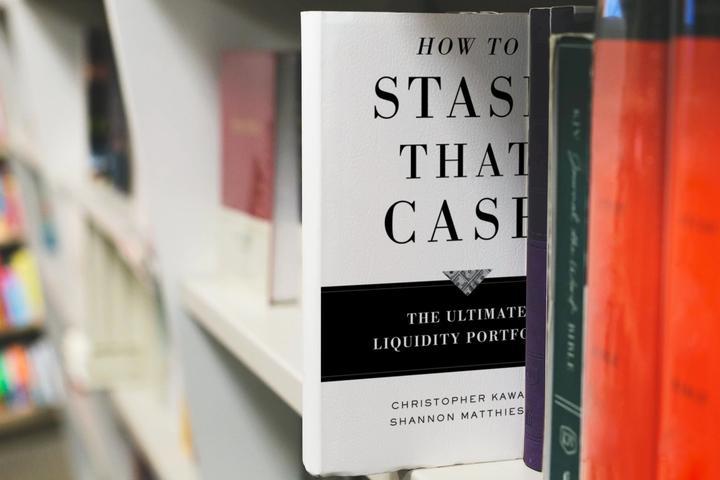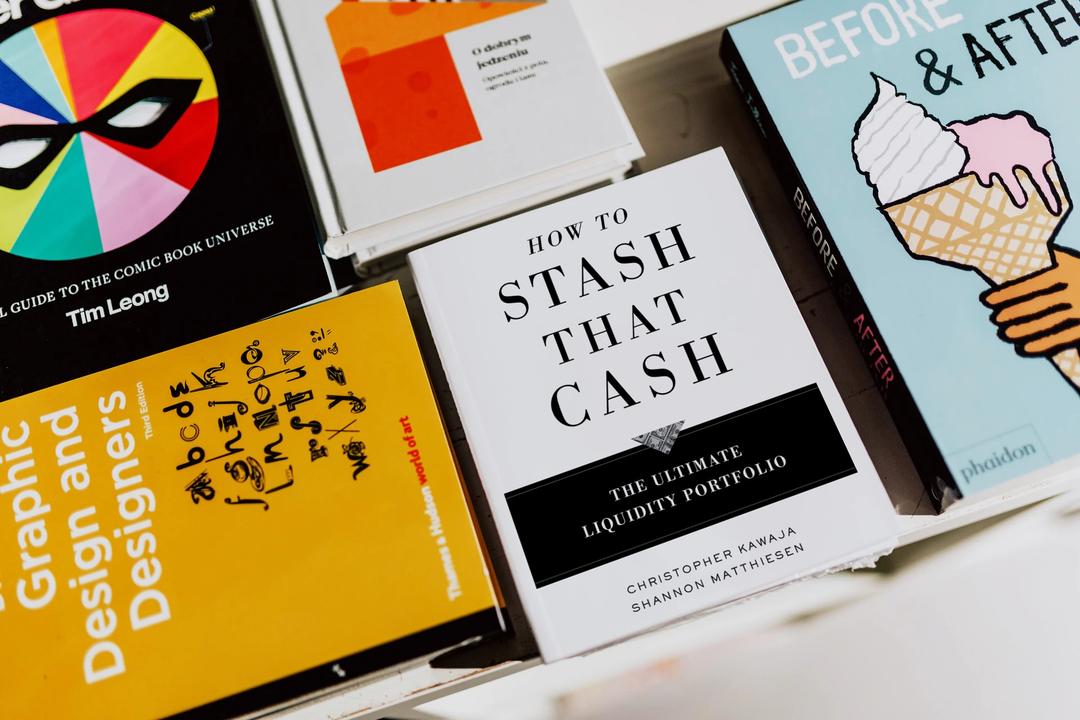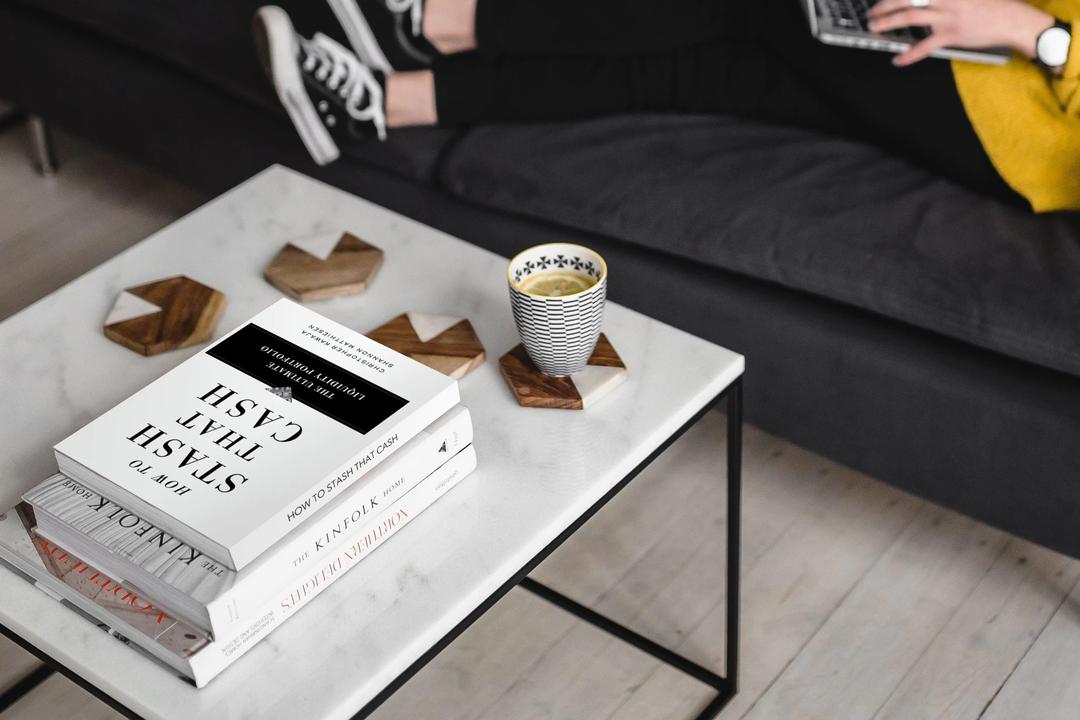 "How to Stash That Cash - The Ultimate Liquidity Portfolio" (Ebook Version)

What You'll Learn:


Everyone's emergency cash needs are different. We've dedicated an entire chapter to helping you figure out your customized target emergency fund amount.



Learn how banks are bilking you of your money and what to do about it



Stocks are risky... except when they're in a diversified portfolio... the data and reasons why it's safer to include stocks



Why the Ultimate Liquidity Portfolio (ULP) performs so well



Detailed instructions on how to get started with the ULP in about 10 minutes



How to take money out when the emergency need hits to avoid negative tax consequences



Hyperinflation, depressions, and more... How the ULP performs when the world looks really scary or really great



The philosophy of the ULP and human behavior: why we choose low correlation, real returns, drawdown resiliency, and liquidity 

$19.90 (SAVE 50% OFF FOR LIMITED TIME ONLY)
100% Money Back Guarantee


What You'll Learn:


Everyone's emergency cash needs are different. We've dedicated an entire chapter to helping you figure out your customized target emergency fund amount.



Learn how banks are bilking you of your money and what to do about it



Stocks are risky... except when they're in a diversified portfolio... the data and reasons why it's safer to include stocks



Why the Ultimate Liquidity Portfolio (ULP) performs so well



Detailed instructions on how to get started with the ULP in about 10 minutes



How to take money out when the emergency need hits to avoid negative tax consequences



Hyperinflation, depressions, and more... How the ULP performs when the world looks really scary or really great



The philosophy of the ULP and human behavior: why we choose low correlation, real returns, drawdown resiliency, and liquidity